Hello! My name is JoLee McLean-Vernovage and I climb big mountains to support the International Justice Mission. The world's largest anti-slavery organization goes beyond providing holistic care for survivors by strengthening weak and corrupt justice systems in the developing world. I also serve as IJM's fundraising lead for the Seattle volunteer team, enabling like-minded individuals to support the cost of finding slaves, performing raids, and prosecution that ends impunity for human traffickers who prey on the most vulnerable. I have already climbed two of the world's Seven Summits and I'm leaving the biggest ones for the end - follow along and become an IJM freedom partner!
www.ijm.org/give/freedom-partner/
The Seven Summits
The tallest mountain on each continent
Pending vs. completed climbs
South America (Argentina), Mt. Aconcagua, 22,838' I North America (Alaska), Denali, 20,322' I Antarctica, Vinson Massif, 16,050' I Australia, Mt. Kosciuszko, 7,310' (or Carstenz Pyramid, Indonesia) I Asia (Nepal), Mt. Everest, 29,029
Europe (Russia), Mt. Elbrus, 18,510'
Thursday, July 7, 2016,
7:02am
Africa (Tanzania), Mt. Kilimanjaro, 19,341'
Monday, July 16, 2017
6:25am
Peak-bagging across the globe…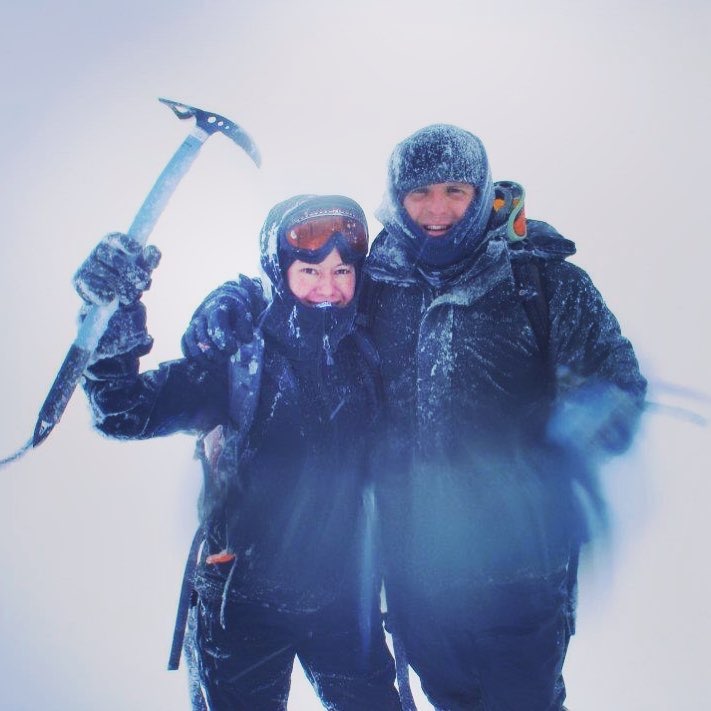 Nepal, Bolivia, USA, et. al.